Stefan's 1998 Recap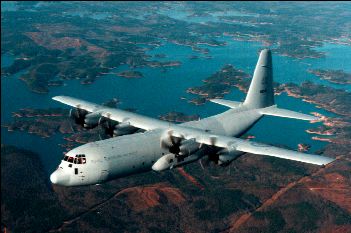 December
After months of shopping for a Toyota Celica, I gave up and bought a Acura Integra. I got a pretty good deal and an incredible security system. Now what do I do with my Corolla FX? Life will be good if my tags ever arrive.
Saw The Merry Wives of Windsor at the The Shakespeare Tavern. It is a really fun play, but they miscast some people which made the first have rough to sit through. But the second half was good.
November
Jennifer Daniels put on a delightful show at Eddie's Attic. It was really too bad more people didn't show up. Michael Curtis and Denise Marie were cool as well.
Saw two incredible back-to-back concerts at the Variety Playhouse in L5P. First up was Men At Work: You remember, "Down Under", "Who Can it Be Now?", "It's A Mistake" and so on from 1982-1984. The audience really had fun and the music brought back so many happy memories. Colin Hay and Greg Hamm (the two original members) really had fun and put out so much energy that the audience couldn't help but bop up and down like maniacs.
This was followed the very next day by an equally exciting Chris Isaak show. He really knows how to treat his fans. Not only was the music excellent, but he did costume changes (including his mirror suit), told great stories and jokes, and had a terrific light show, But best of all, he stayed after his two encores to sign autographs and let fans pose, with him, for pictures. He's a great guy. [safe word = Rumplestilskin]
Chuck and Julie dragged me to see James McMurtry at Smiths Olde Bar. Chris Knight and Kitty Snyder opened. They weren't great and service downstairs at the tavern was really awful. Not something I plan to repeat on a weeknight. But they did share a wonderful Thanksgiving dinner with me.
Saw Ratsy and Bernice Lewis at Eddie's Attic. Always a good time.
Checked out Club SOL, what a waste! Nothing started until 1am and it was wall-to-wall teeny boppers in Mom's Volvo. Of course no one would dance, the girls stood on one side and the boys on the other: Just like any other high school dance.
The worst night so far though had to be at The Point with Bob and ICU. Bob sucked while ICU was boring performance art.
October

Amy Ray of the Indigo Girls
at The Point Oct. 17, 1998 and again at the Garbage concert Oct. 23, 1998
Went the best Halloween Party in town at The Chamber. I dressed as a white cowboy which looked really good under the blacklights. Other good costumes included: Wonder Women, Dirty Laundry, a pregnant transvestite princess, a box of Kleenex, Blade, and too many vampires to count. Luckily we got there early: at midnight the line to get it was still stretching across the parking lot and limos were everywhere. It was so crowded we could barely move. The costumes were really revealing and sexy - excellent!
Wednesday we saw Mickey Hart at the Roxy and were very disappointed. I was first to purchase tickets the day they went on sale and got good 4th row seats. They day of the concert we arrived a little early to pick the tickets up at the "Will Call" window, only to discover they were General Admission. Inside we discovered there were NO SEATS set up except in the balcony which was already full. It would have been a fun concert if we'd been prepared to stand for hours and expecting the rude body slamming action that took place. The crowd was most yuppies with a large number of dubbie smoking Dead Heads.
ROAD TRIP
I rented a car and drove up to Nashville to see my favorite folk singer Barbara Bailey Hutchison on 24 October 1998. The drive up was very nice, only 244 miles, and no traffic. It was a really cool show at Bellevue Station, a little cafe outside town. The audience was mostly her friends and church group. I got to meet Gene Cotton, he produced her CD but is also a singer and songwriter. He did a duet with Barbara and a solo song. Julie Schrader, who wrote "Paint the Sky Green", also sang a duet and soloed. It was really wonderful to see Barbara so happy, singing with/and for her friends. The little venue was practically full. Unfortunately the show was too short and she didn't get to play some of her biggest songs, but I'm sure she will next time. Chris even let me play roadie! If you get the chance, this is a great show to see. Barbara said she'd never played her home town before and wasn't sure how to act, so she did her normal routine. It was almost awkward since everyone already knew most of the jokes and stories but clearly they didn't know the music. I got to lead the choruses. (what a crazy fan!) All concerts should be that much fun!
The Garbage concert was incredible. Obviously the Tabernacle is one of the best places to see a big concert here in Atlanta. Great sound, lights, space, lounges, alcohol - Oh Baby! Shirley Manson and the boys know how to rock-the-house. My ears were ringing my voice was raw, and my eyes got the show they needed. I wasn't a big fan before, but I am now. They had SO much energy that I'm sure I'll be pumped for days.
We saw the Changelings at The Red Light Cafe. The constant 60 cycle hum and deafening feedback really ruined the experience for me. I hope my other plans go better.
Chuck, Julie and I went to and King Lear at the Shakespeare Tavern. I'm not sure, since it was a preview show, whether we were disappointed by the acting or the heaviness of the subject, but we didn't enjoy it very much. Since we've had so many good experiences there, we'll write this off as bad luck and look forward to The Merry Wives of Windsor in December.
I met some cool new friends. If you're reading this, hi Jamie, Heather, and the rest of you wild guys and gals. I really had a good time. I look forward to next time.
September
It was an unbelievable month!
I saw Maire Brennen, the lead singer of Clannad at the Barnes and Noble Bookstore where she did a short performance to promote her new CD, Perfect Time. It was really wonderful and I got her autograph too. Heck, I was so excited I even took the B&N poster off the wall.(I asked first)
We saw the Changelings Sep. 19 at MJQ: An excellent show at a really small venue.
I saw Sinead Lohan at Smith's Old Bar, another small venue but great concert.
The Wild West Picture Show, performed at The Star Community Bar: A good show - did you know there is a Elvis Vault there?
I met artist Doris Kloster at her book signing, and got the book free. WOW she was nice, and from Connecticut too.
I spent four wonderful days at DragonCon 98, a Science Fiction and Gaming Convention. You can read all about it and see some amazing pictures on my DragonCon98 review page.
I also spent Labor Day at the Powers' Crossroads Country Fair and Arts Festival.
Two Gentlemen of Verona, was excellent at the Shakespeare Tavern. Our friend Tara Ochs was especially wonderful.
And finally, to celebrate the C-130J certification, Lockheed is threw a company celebration with Bar-B-Que, Ice Cream and Sawyer Brown.
Life is Good.
August
A short trip home to Connecticut and two days camping in Sebago Lake State Park, Maine.
July
Saw the midnight show of The Rocky Horror Picture Show at the Roxy Theater in Buckhead. They said "No throwing stuff", but they meant, "No throwing stuff at the stage." We we unarmed and the water, rice, confetti, cards and toilet paper flew! We had a great time. Went to the Rock Bottom Brewery for dinner. We had a good time and the beer was good, but the food wasn't that great.
I spent a weekend in Helen GA sight-seeing. It's a cute Bavarian type tourist trap.
I saw a terrible movie called Something About Mary and had a terrible car shopping experience at Toyota of Roswell.
On July 4th I saw Armageddon, then a stroll through Centennial Olympic Park for the parade and Fairlie Bazaar, followed by a concert at the Masquerade. The Impotent Sea Snakes were playing. They were pretty good. Who who have thought transvestites could sing that well. I'd tell you more about the concert, but that would require one of those ADULT warnings and I don't want to put one on MY website. Sorry.
| | |
| --- | --- |
| Got some picture of The Magnificent Chao, the shadow play Chuck and Julie put on for the Center for Puppetry Arts' Experimental Puppet Theater. They did really well. | |
June
You know the expression, "When it rains, it pours?" Well it is really pouring now! I got an E-mail from my old college roommate - Brian Rosengrant. It seems that he too is working for Lockheed now! Not exactly at the same place as me, he's in New York, but still on the same computer network. Brian is doing well. He's now the proud Papa of two adorable little rugrats.
I had lunch with Russ Hilmandolar a few weeks ago. He's doing well down with the F-22 gang, but is having a little culture shock from leaving the military. I'm sure his new house and two kids will keep him busy though. Russ and I were buddies at Pope AFB during my military tour.
On the downside, I ran into Miles O'Brien (USAF Col. Ret.) in the hallway. I can't believe the SOB works at the same Lockheed Plant. I was in shock when I saw his white hair approaching me - I couldn't believe what I was seeing. As Jerry said, "Every silver lining's got a touch of gray."
General
You can see the full list of where I've been in my Atlanta Sites Page Want know what's going on around town? Read the Creative Loafing weekly events and news guide.
You can't live in Atlanta and not have seen, Gone With the Wind so I watched it a few weeks ago. FIVE HOURS worth! I was so tired at work the next day. But I think I have a better understanding of the Southerner's point of view. Did you see the New Improved Version that was released on June 26th?
On the home front, I'm living in a small apartment just 4 miles South East of the Big Chicken in Marietta. I'm in the early stages of house hunting. I'd like to move closer to Atlanta, since I spend so much time there, but prices are really intimidating.
My Holiday pictures are still available. Come take a peek
| | |
| --- | --- |
| | Jenny, an old high school friend, working in Hollywood, got her first on-screen speaking role. She appeared in the January 15, 1998 episode of STAR TREK Voyager entitled Waking Moments. It was at the very beginning before the credits, she said good morning to a naked Tuvok. Did you see it? She's been working on the series for a while now as an extra and stand-in. Here's a BIG CONGRATULATIONS to Jenny. If you watch the show regularly, she's usually talking in the dining hall near the windows, or busy on the bridge. |
Although SATAN, the demon cat that possessed our home, has returned to Hell, you can still visit his website called Satan's Place.

---