Your the Next Contestant for the World Desert Tour
A few weeks after we got home, Pope got tagged for a rotation back to the Persian Gulf in support of Operation Provide Comfort. My roommate Brad was selected because he hadn't deployed to the Gulf before, due to inexperience, but now had enough to go. He had a good time and was pretty comfortable living in the barracks in Riyadh.
The National Victory Parade
A few months later, they through a HUGE party in Washington DC to celebrate our Gulf Victory. Each base sent a small group to march in the parade. Although I didn't get selected to march, a few friends and I drove up to watch anyway. We camped out in the Mall most of the day and watched it all. Later we sat on the steps of the Lincoln Memorial during the Airshow portion and I got my first view of the F-117. It was great.

Unfortunately since we weren't official guests, they wouldn't let us in to the picnic. We argued with the security guards for a while then gave-up. Typical government bureaucracy. But we did see President Bush and Stormin Norman in the fish bowl.
Closing
As life started to return to normal, my friends began to be transferred or leave the Military. I myself was selected for promotion to Captain, but turned it down and left the Air Force in November 1991. I thought I would be able to find a job more in line with my career goals. Rockett got out a couple of years later, after marrying an AF captain and a tour in Italy, is now in Colorado with kids. Rich got out in 1996, after a trip to Korea and a tour in the Pentagon, to have babies and pursue his career as an architect in Virginia. Brad, my ex-roommate, finally got out in 1997 to get back to his career too. He's happily living in South Carolina with his wife and two kids. Phillip Ashby retired to the quiet life and disappeared. His wife Bibbie was very happy.
Which leaves me only two friends in the service. Gloria, who is currently in Washington DC, and Fred Tindal who appearently is back at Pope after touring the world.
The evil Miles O'Brien (Col. USAF ret.) appeared like a ghost in the hallway at my new job. I couldn't believe my eyes when I saw that white hair approaching me.
The year I got out, the Air Force underwent a major reorganization. Pope was redesignated the 43rd Airlift Wing and Mother MAC (Military Airlift Command) became Air Mobility Command. They changed a lot of other things too. But I'll always remember being part of the 317th TAW. The unit has a lot of history and I hope there is a reunion someday. Not exactly the happy endings I'd hoped for, but at least everyone is alive and well.
If you need more
I recommend two books for those who want more information about the Gulf War:
Doonesbury's Welcome to Club Scud. Which I've really enjoyed.
This Ain't Hell-- But You Can See It from Here! - by Barry McWilliams.
Both books use humor to examine the difficulty we lived through. While none of us from Pope AFB aircraft maintenance had a particularly rough time. We definitely lived through something special and have some experiences to share.
And of course there are many links on the web too.
[Back] [Gulf Index] [Main Index]
---
---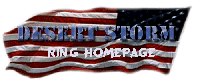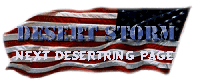 This Desert Storm Page Ring site is owned by Stefan (aka Lt. O).

Click for the
[ Previous ] [ Random ] [ Next Site ]
[ Skip Next ] [ Next 5 ] [ List ]

Click here for info on how to join Desert Storm Page Ring.