Stefan A. Oestreicher
This is your host, Stefan, coming to you (for a little while longer) from the campus of WCSU, here in beautiful Danbury, Connecticut (United States). This is my personal page for fun stuff and news updates.
My E-Mail address is: stefanoest@iname if you'd like to drop me a line. NOTE: The address has changed to reflect my move to Georgia.
---
Hot News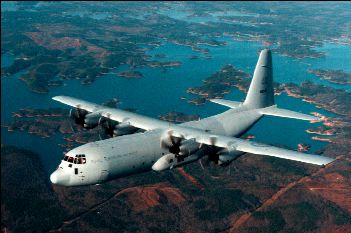 I'll be moving to Atlanta next month. Wish me luck. It has been a long hard job hunt, but my persistence has paid off with my Dream job. Working on the C-130J will be really exciting.


Rich and Sue Just had a baby!!!
Nicole Rose was born on August 28th: 7lbs 9 oz. Congratulations!

Want to see a picture?
ROWENA is HOME! She's won the first battle with INS and her husband is here now. The next battle is to keep him here. She's been working for the British Counsel teaching English at the University in Gdansk, he's been a private English tutor. They're going to try it here for a while. I visited her in Poland a little while back. It was cool but scary. This is her, with her husband Wojtek, last summer in West Palm Beach, Florida.





I'm going to see Paula Cole, she has the definitive song for my generation. About unfulfilled dreams and broken promises, Where Have All the Cowboys Gone? is a great song about how difficult it is to get what you want in the 90's. The song is haunting and sensual, maybe too country, but being played on the POP stations none the less. Check out the CD - "This Fire."

I heard the Lilith Fair live, twice this summer through the Internet. On July 9th from Irvine Meadows, California and on July 24th from The Meadows Pavillion in Hartford Connecticut. Real Audio has been great!

Got a note from Brad and Anna: included was this picture of Brady, who is almost two now. I hope everyone didn't forget to send him a Happy 2nd Birthday card around July 25th. Brad is doing the new job thing. Best Wishes! And give Anna a big kiss too.
Gloria Edwards is at Wright-Patterson AFB, Ohio now as a Logistics Officer. She's my last friend still in the military. She is featured prominatly in my Desert Storm pages.
Just got an E-Mail from and old Air Force buddy, Phillip Ashby If you want his new address in North Carolina, just drop me a note. He's working in a Pork processing plant or something. More to follow.
I just did web page for my high school buddy Scott Parkin. Check it out at K-9 Charm Dog Training
I just saw Starship Troopers. I've enjoyed many Heinlein books, but this was nothing like the book. The story and characters were totally different. I liked the graphics, action, and pure fantasy violence. But my friend Alex couldn't stand the stupidity and was really disappointed. You'll have to judge for your self. The military planning is beyond stupid, the soldiers seriously underarmed, and technology lame. One person makes it from basic training to colonel in one year. The body count is very high and graphic intensive, so be warned before you bring the kiddies.

My Cat now has his own website called Satan's Place.
---
My Job History
I start my new job with Lockheed Martin Aerospace Systems Corp. in January. I'm really looking forward to moving to Atlanta, Georgia. I have several friends there including Chuck and Julie Robinson and Don and Suzanne Allen (with their troop James, Elisabeth, Harrison, and Wilson) so it should be lots of fun. I'm sorry to have to give-up my road trips to ski in Vermont, but I guess I'll start flying to Colorado instead. I'll be an Aircraft Structural Engineer on the C-130J. It should be really exciting. In the same plant they're making the F-22 Raptor too. Wish me luck.!
In the meantime I'm doing marketing analysis work for Guideposts Publishing in New York. It gives me a chance to apply my MBA classes. A few months ago I lost my job when Smart World Communications reorganized. At least I had the chance to learn about the Internet and Web Publishing.
Prior to that, I worked for BNP Associates, Inc. in Danbury, Connecticut. They're a small engineering firm that does airport stuff: mostly baggage handling systems, cargo handling systems, and alike. I'd worked on several airport improvement projects including: JFK, Dulles (in Washington D.C.), and Denver International. It didn't work out, but it was a good experience because I learned AutoCAD, gained some valuable network experience, and learned more about what I'm looking for in a job. Ask me to tell you some horror stories about luggage.
Before that I had several temporary jobs:

Duracell USA: I worked in the R&D Center in Bethel, CT on the new battery tester. I actually built the prototypes for their recently released "PowerCheck" battery. This is what we called the body-end dual-activation tester. The marketing department didn't like this concept at-all, until we handed them a working prototype. I can't believe how long it took them to get it to market or that they let Energizer beat them to the punch.



Mohr Development Inc.: I was assisting them publish a training document in English and German. They're a consulting firm that does training for banks and financial firms.



Fidco/ Nestle USA: I helped the QA department changeover to a new system and taught them how to use it. Suzanne, Marta, and Amy were a pleasure to work with.



Union Carbide World HQ: I worked at their help desk while they developed and tested their new SAP/Access system. I also did troubleshooting and installation of the software.



Hughes Danbury Optical Systems: I assisted in setting-up the MPROS equipment for the NASA AXAF project. While it was exciting to work on a NASA project I didn't really enjoy the atmosphere there.


The USAF Years
My first post-college job was in the US Air Force. I really liked the Air Force. The job was exciting, the people were great, and I got to travel the world. I was an Aircraft Maintenance Officer working on C-130Es at Pope Air Force Base, NC. If the USAF would have let me transfer to engineering, I'd still be in today.
The highlights of my military experience were: Operation Desert Storm the war with Iraq, and Operation Just Cause the war with Panama. These are some of my AF patches, including my Storm patches from when I was stationed with the gang from Yakota. I never get a chance to wear my medals, but I do occasionally wear one of my patches. I have the funniest war stories...
---
Educational History
I'm currently a part-time graduate student at Western Connecticut State University where I'm pursuing an MBA in the Ancell School of Business.
I received by Bachelor of Science degree from Rensselaer Polytechnic Institute where I majored in Mechanical Engineering. RPI was pretty intense, and being active in so much didn't make it any easier. I was an editor for the Polytechnic (the student newspaper), a member of the E-Board, and in the Air Force ROTC (Det 550) program where I received my commission. Sometimes people don't understand me when I talk, so here's a link to the glossary.
---
Favorite Things
Author
Anne McCaffrey- Who wrote the Dragonriders of PERN books. She's a great writer and an even greater person. She actually sent me a case of oranges while I was in the Persian Gulf. Everyone really loved her books. Her newest books are Dragonseyeye and Acorna. I just finished reading Dragonseye and really enjoyed it. You can visit my fansite for more book information and my salute to her.
Comedian
Janeane Garofalo - She was just too funny for SNL. Her latest movies were Cop Land and Romy and Michele's High School Reunion: I'm waiting for the videos. Yes, I was first in line for The Matchmaker. I thought it was way too cutesy, but enjoyable if you brought a date. The Hollywood Reporter says she's working on a movie with Jon Stewart called "Almost Romantic" for Touchstone Pictures. I'll let you know
Male Singer
Chris De Burgh - While he is best known here for the song Lady in Red he also sang the theme to Arthur 2 and has eleven albums in Europe. This is a great site by Joe DeRouen.
Female Singer
Joan Jett - She is wild in concert. I've seen her 8 times. She played Tuxedo Junction on March 27, 1997 which I think was number 9. (full concert review)
Folk Singer
Barbara Bailey Hutchison - She is just plain wonderful. Buy her CDs!
I last saw her at RPI on January 24, 1997. My Fan Page has some cool info.
German
Singers
Nena - Best known for 99 Luftballons, she also has several other great albums. It's a great 80's rock sound that is emotionally charged and easy to dance to. This link is to an old index, but there is also a current list available.

Marianne Rosenburg - Feuerrosen is my favorite. I'm trying to get her latest album, "Fünf Tage and Fünf Nachte" now.

Juliane Werding - Although she isn't known here is the USA, she is great none the less. Mostly ballads, I find her music mysterious yet sensual, very similar to some Heart songs. I hope to collect more of her albums. This link is a well done fan page by Harry van Hoof.
Movie 1996
The Truth About Cats and Dogs- It was so good I saw it twice, and I almost never see a movie twice.
Movie 1997
Grosse Pointe Blank - I've said it before, I'll say it again: I'm a hopeless romantic. Then again, my high school reunion was a total flop. The Peacemaker ,In & Out, and Matchmaker were also quite enjoyable.
All Time
Favorite Movies
The Princess Bride - Who isn't in love with Princess Buttercup? Did she really marry Sean Penn?

Monty Python's Holy Grail - I've seen it over 50 times (yes, it is the exception)

Sleepless in Seattle - Okay, so I'm a romantic!
Fall 1996
TV Show
Profiler - It's a shame NBC won't allow a women to be great at her job unless she's endowed with "Super Powers." Still, the writing is excellent, the pace is exciting, and the acting is better than average. I'm getting tired of JACK. You can also check out the CBS Press Kit
Spring 1997
TV Show
JAG - CBS has resurrected this show after NBC unexpectedly canceled it last year. On NBC it was very intelligent, well written, and exciting. Although CBS has only aired a half dozen exciting but lame plots, and the NBC reruns, it survived through to this season. I have high hopes for it now.
Removed
In protest of CORDAN ART's greed.
Comic Strip
I love reading Dilbert, but it hits so close to home it hurts. My all time favorite has to be Calvin & Hobbs, I really miss those guys...
Sport
SKIING - I Love skiing. In the 95-96 season I had 19 ski days including 7 days in Park City, Utah. The 96-97 season SUCKED - there was no snow and I broke my face on an icy mogul at Stowe. Call me about this winter, it's got to be better.
Snack Food
Buffalo wings - of course the best ones are the ones I make, You just can't find great ones in the stores or restaurants. Did you know that hot wings were invented at the Anchor Bar in Buffalo, NY? I went there once, they were pretty good.
Ice Cream
Ben & Jerry's I'm a big fan. I've been to the factory in Vermont, I got the T-shirt and the birthday card too. Every year on my birthday they give me a free cone, what could be better?
Hot Sauce
911 available through mail order from Mo Hotta Mo Betta. They also have such other fine products as "Hot Buns on the Beach," "Scorned Women," and "Pure Hell."
Upcoming Movies
I'm thrilled about
Alien Resurrection- November 26, 1997 Wynona and Ripley, what a team!
Tomorrow Never Dies - December 19, 1997 Bond...James Bond
Lost In Space - April 3, 1998 I still hum the theme song

Free WebSpace
*Road Trip #1 Time Square, NYC for New Year's Eve.
Road Trip #2 Troy, NY for the Barbara Bailey Hutchison concert 24 Jan. 97
Road Trip #3 Ski Trip with Arlan to Vermont Feb 28.
Road Trip #4 Joan Jett at Tuxedo Junction March 27.
Road Trip #5 Camping at Sebago Lake Maine August 16-17
Road Trip #6 Interview in Atlanta November 5-6

---
| | |
| --- | --- |
| and Thanks for stopping by. | (Lady In Red by CdB) |
---
Created Oct. 10, 1995
Updated November 22, 1997
©1997 Stefan Oestreicher
bytes served.